OPERATION HOURS
Swimming Pool @ Recreation Complex
Daily 6.00am – 9.00pm
Pool Closure for Swimming Training (Lanes 5 – 8)
Wednesday
5.15pm

–

7.15pm
Competition Pool @ Sports Complex
Daily 6.00am – 9.00pm
Pool Closure for Swim Training
Monday, Wednesday & Friday
5.30am

–

7.30am
Monday

–

Friday
3.30pm

–

8.15pm
Saturday
6.30am

–

12.30pm
& 3.30pm

–

6.15pm
Sunday
6.45am

–

12.30pm
Beginners' Pool @ Sports Complex
Daily 7.00am – 9.00pm
Pool Closure for Swim Training
Tuesday

–

Friday
2.15pm

–

6.15pm
Saturday
8.30am

– 12

.30pm &
2.15pm

– 6.15pm

Sunday
8.30am

–

12.30pm &
2.45pm

– 6.15pm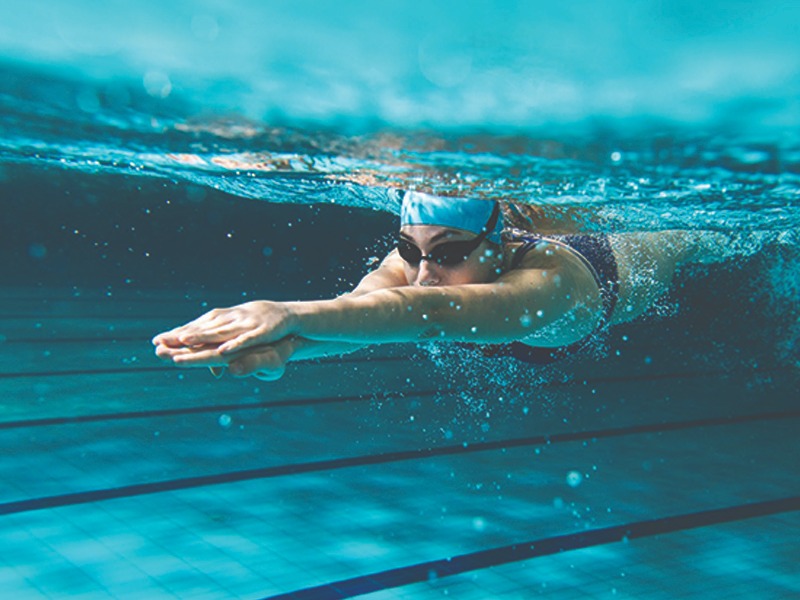 MASTERS SWIMMING PROGRAMME
Enjoy swimming and want to progress further? Our Masters swim programme is tailored to help you develop higher standards of swimming techniques while keeping fit and healthy through a structured training programme.
Join a group of like-minded people in a fun and supportive environment to improve fitness, build endurance and speed. Our experienced coach will provide you with advice on how to improve your strokes and swimming competency and push you beyond your comfort zone – giving you the opportunity to do CSC proud by representing the Club at local and overseas competitions.
Tuesday & Thursdays
6.45pm – 7.45pm
Water Polo Pool, Sports Complex
$135 per month (2 sessions a week)
19 years old & above
Min. 4 pax
Participants must be able to swim 50m in Backstroke, Breaststroke
and Freestyle and 25m in Butterfly continuously.
All prices are subject to 8% GST.
For enquiries, please call our Swim Team at 6885 0672 or email
Team_SwimCSC@chineseswimmingclub.org.sg.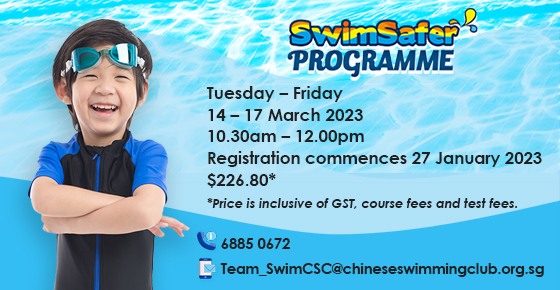 44th SEA Age Group Swimming Championship
17 to 19 December 2022
CSC Junior Swim Fun Camp 2022
30 November – 2 December 2022