Ponderosa Golf & Country Club
No.3 Jalan Ponderosa 1, Taman Ponderosa, 81100, Johor Bahru, Johor Malaysia
Tel: 607-354 9999
Fax: 607-355 7400
Email: enquiry@ponderosagolf.com
www.ponderosagolf.com
One° 15 Marina Club, Singapore
#01-01, 11 Cove Drive
Sentosa Cove
Singapore 098497
Tel : 65-6305 6988
Fax : 65-6376 0888
www.one15marina.com
Singapore Swimming Club, Singapore
45 Tanjong Rhu Road
Singapore 436899
Tel : 65-6342 3600
Fax : 65-6344 4476
www.sswimclub.org.sg
Ipoh Swimming Club, Ipoh
P.O. Box 400, 30750 Ipoh,
Perak Darul Ridzuan,
West Malaysia
Tel: 605-253 1706
Fax: 605-241 6519
Kulim Club, Kedah
10 Taman Tasik Putra,
09000 Kulim, Kedah Darul Aman
Malaysia
Tel: 604-490 6054
Fax: 604-491 4144
Penang Sports Club, Penang
Jalan Utama,
10450 Pulau Pinang, Malaysia
Tel: 604-229 7834
Fax: 604-229 2391
Email: admin@pgsportsclub.com.my
www.pgsportsclub.com.my
Chinese Swimming Club, Penang
562, Tanjong Bungah
11200 Pulau Pinang, Malaysia
Tel: 604-899 0813
Fax: 604-899 4771
www.cscpg.com
Penang Club, Penang
42B, Jalan Sultan Ahmad Shah 10050
Penang, Malaysia
Tel: 604-227 7366
Fax: 604-227 6804
Email: info@penangclub.net
www.penangclub.net
Makati Sports Club, Manila
Alfaro Cor. Gallardo Sts.,
Salcedo Village,
1227 Makati City, Phillippines
Tel: 001-632-817-8731
Fax: 001-632-818-3847
www.makatisportsclub.com
The Royal Bangkok Sports Club, Bangkok
1 Henri Dunant Street, Pathumwan,
Bangkok 10330, Thailand
Tel: 001-662-652-5000-14
Fax: 001-662-255-4158
Email: sportsclub@rbsc.org
www.rbsc.org
The British Club, Bangkok
189, Surawongse Road, Bangrak,
Bangkok 10500, Thailand
Tel: 001-662-234-0247
Fax: 001-662-235-1560
Email: britclub@loxinfo.co.th
www.britishclubbangkok.org
Ambassy Club, Shanghai
No.1500 Central Huai Hai Road,
Shanghai, PRC, 200031
Tel: 001-8621-6437-9800
Fax: 001-8621-3401-0814
Email: info@ambassyclub.com.cn
www.ambassyclub.com.cn
Shanghai Town & Country Club
No.46 Luding Road, Shanghai 200062
Tel: 001-8621-8025-8666
www.ddi-tcc.com
Tianjin Goldin Metropolitan Polo Club
16 Hai Tai Hua Ke Jiu Lu Bin Hai Gao Xin Qu, Tianjin 300384, China
Tel: (86)22 8372 8888
www.goldinmetropolitanhotel.com
The Seoul Club, Seoul
208, Jangchoong-dong 2-ka,
Chung-ku, Seoul, Korea,
C.P.O. Box 1589
Tel: 001-82-2-2238-7666
Fax: 001-82-2-2234-3866
Email: Reservation@seoulclub.org
www.seoulclub.org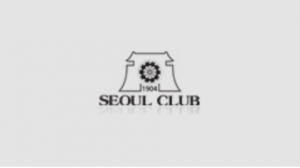 Cambodian Country Club
Street 2004 Group 6, Toeuk Thla
Phnom Penh, Kingdom of Cambodia
Tel: 855 23 885 591
Fax: 855 23 885 592
E-mail: info@cambodian-country-club.com
www.cambodian-country-club.com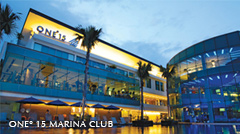 American Club, Taipei
47, Pai an Rd., Taipei Taiwan, R.O.C (10462)
Tel: 886 2 28858260
Fax: 886 2 28858055
E-mail: msd@americanclub.org.tw
www.americanclub.org.tw
Colombo Swimming Club
Storm Lodge, #148, Galle Road, Colombo 00300,
Sri Lanka
Tel: 94 11 242 1645
Fax: 94 11 472 3955
E-mail: admin@colomboswimmingclub.org
www.colomboswimmingclub.org
United Services Recreation Club
1 Gascoigne Road, King's Park, Kowloon
Tel: 3966 8600
Fax: 2724 0949
E-mail: info@usrc.org.hk
www.usrc.org.hk
USEFUL INFORMATION
For Reciprocal and Affiliate Clubs, call CSC for an introduction letter at least one working day in advance.
We would like to seek your cooperation against "no show" at the premises after the introduction letter has been issued as it is in good faith that the privileges have been extended to us.
For enquiries, contact Bernard Ching at 6345 1221 or call 6885 0688 after office hours for assistance.